The "Golden Ring" of Iceland is the most popular route
The "Golden Ring" route allows you to see the main sights of Iceland in 8 hours or one day. Individual travelers stretch the pleasure for a couple of days. The total length of the route is 1400 km, it starts in Reykjavik and ends in the same city.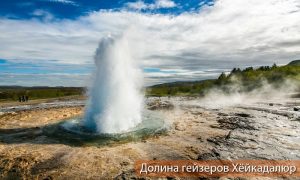 The Golden Ring includes three main attractions – Þingvellir Park impresses with magnificent panoramas and cracks in the earth's crust, Gullfoss waterfall stuns with lava water, flying from mighty rocks, and the valley of geysers Höykadalur (Haukadalur) is still " baptized" of all hot springs.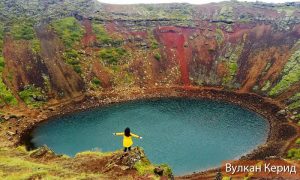 The route passes next to the Kerið volcano, which is not dangerous, and is famous for its crater lake, where the water is dark aquamarine. Then it turns into the Skálholt settlement. The political and cultural center of Iceland was located here for 750 years. Today, the town comes alive in the summer with a classical music festival.